Zangmart.com is a one-stop e-commerce site for all your shopping needs. Since the era of globalization, we try serving our customers with high-quality products of globally renowned brands. We import from worldwide, including China, Thailand, India, Pakistan, UK, Italy, Malaysia, Vietnam, Singapore, and many other countries that export refined goods. Besides that, we also sell export quality products manufactured by many renowned and trustworthy brands from Bangladesh. From clothing and jewelry to high-end electronic accessories and gadgets – we import great quality items at very reasonable prices so that you can get more bang for your buck without compromising on. Here at Zangmart, we offer competitive prices and a wide variety of high-quality products. We have daily essentials and beauty supplies – down to kids' items, including toys and clothes. We spread a huge collection of organic food, chocolate, imported food items, export quality shirts, T-shirts, polo shirts, etc., in front of you so that you may never get back bare-handed. Shopping has never been so easy with our vast array of options on one convenient website. We pride ourselves on giving our customers the best service possible. We are committed to helping you find a product that suits your lifestyle and preferences, no matter how difficult you may think it is! We hold the tagline "Lifestyle with quality products" because we value everyone's sense of beauty and fashion and strive to fulfill every customer's demands according to their choice or preference. You can order online through our website, phone call us at our Hotline, go on our mobile App (app link).
Shop with us and save on everything you need from food to fashion, electronics to kids' toys, health products to home appliances – we've got it all. Stay with us to maintain your quality of life
E-commerce is a booming industry. The market for online shopping will only grow larger as time goes on because people are concerned about the benefits of e-commerce. In order to stay ahead in this field, we always try to offer quality products at competitive prices. Our goal is to keep up with the times and give proper service to all our customers by providing products at a fair price. During all these years, we have built up a large family of both regular customers and new potential clients who come back again and again because they trust us. They are not only impressed by our high-quality standards but also with the great prices which allow everyone to enjoy good products without having to spend too much money on them. It is easier said than done. We have an excellent customer service department. With our hard-working team, we strive to provide you with the best. In order to make ourselves better and outstanding, we innovate new ways of service provision to ensure a customer-friendly environment. Because we believe your satisfaction is our glory.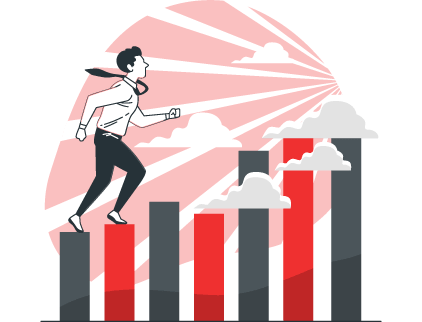 It's been quite a long journey for our company. We've been working hard on developing the e-commerce business for years. We had to go through many obstacles and challenges in order to get where we are today. As the company started growing day by day through our great teamwork and heartful dedication, we set our vision to become the number one e-commerce site in the world. To make this happen, we aim to start from Asia with a strong plan to build ourselves up there before making a great jump. We have a diverse and talented team of employees who are dedicated to being efficient, timely, and energetic. We care about your orders so that you can get what you want when you need it – whether living in an urban area or remote location across Bangladesh. We are resolute to establish our dealership/agents nationwide by the year 2025. We aim for every community of people who are seeking quality products while maintaining affordable, competitive, and low pricing. Start your journey of online shopping with us. We will deliver your demand to your doorstep on time.
Zangmart has started its journey in 2019 by creating itself into an e-commerce company in Bangladesh. ZangMart Ltd. is incorporated in Bangladesh, founded under Act Xviii for Rjjc companies (1994). We import for all globally renowned brands. Since 2019, the year of beginning our journey of importing, we import products from China, Thailand, India, Pakistan, UK, Italy, Malaysia, Vietnam, Singapore, where all the internationally renowned companies manufacture their goods which makes these products more affordable too! Following the strategy of providing consumers the best service, from the year 2020, Zangmart.com is concerned about making sure they excel not just locally but globally too! In 2021, the company is in its full swing of prosperity and ministration for customers.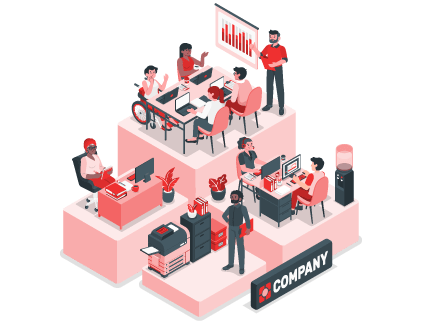 Zangmart is an E-commerce site platform that provides its customers high-quality goods at affordable prices! It's not easy to find a store that is capable of providing all the products you want and at prices that are competitive. Zangmart has been in business as ZangMart Ltd. company since 2019 and has managed to provide customers with a wide selection of products from both local suppliers as well as international brands. Shopping online just became a whole lot more convenient. Zangmart's E-commerce site is an innovative new way to find and purchase products from any corner of Bangladesh! Whether you're looking for food, fashion, or electronics – Zangmart has your back with over 200 of the finest brands at affordable prices that won't break your bank account! We offer many different payment options, including online orders, telephone orders, direct office visits, or even through their mobile app.
Trade Licence – 314124
Import Registration Certificate (IRC) – 260326110742419
Associate Members: National Association of Small & Cottage Industries of Bangladesh ( NASCEB)
Nominated Bank Name & Branch :

United Commercial Bank Ltd (UCB).
IFIC Bank Ltd

Company E-Tin
Certificate of Incorporation
BIN Cettificate
Memorandum